THE ALL-NEW DONNA M. FERNANDES AMPHIBIAN AND REPTILE CENTER AT THE BUFFALO ZOO READY TO OPEN
On Friday, May 24, 2019, the Buffalo Zoo will open to the public the newly renovated Donna M. Fernandes Amphibian and Reptile Center. The exhibit will feature over 40 amphibians and reptiles, including the Komodo dragon, the largest living lizard in the world and the Bushmaster snake, the longest venomous snake found in the Western hemisphere.
In addition to new species, the building has received a top-to-bottom renovation including:
New roof, heating, ventilation and water systems creating a footprint that allows for state-of-the-art microenvironments that amphibians and reptiles need to thrive.
Custom-designed and refreshed exhibits including fascinating mixed species exhibits. Guests will see many different reptiles, amphibians and even fish living together.
A conservation room where Buffalo Zoo animal care experts will continue the vital work in saving species and increasing populations native to Western New York and around the globe.
New interactive graphics, including an 18-foot mural created by award-winning artist James Pate exclusively for the Amphibian and Reptile Center. The overall design of the new Amphibian and Reptile Center offers a warm and welcoming environment for all to consider the important role amphibians and reptiles play in our world.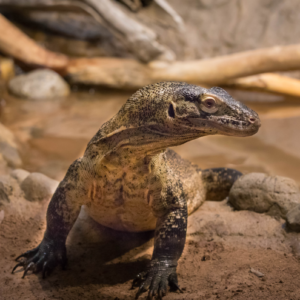 "We can't wait to welcome our guests back to the Amphibian and Reptile Center at the Buffalo Zoo, said Norah Fletchall, President and CEO. This space is so unique, mixing the old and historic with the new and modern to showcase how amphibians and reptiles are essential to our world in so many ways."
Built in 1942 and designed by American zoologist Marlin Perkins, who served as Curator at the Buffalo Zoo from 1938-1944 and later found fame as the host of the Emmy-award winning "Mutual of Omaha's Wild Kingdom," the building has been re-named for Donna M. Fernandes, the former President and CEO of the Buffalo Zoo. During her tenure, from 2000-2017, Fernandes led the renovation efforts for the Amphibian and Reptile Center, with a focus on reinterpreting and changing beliefs and perceptions for the better.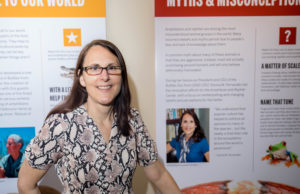 "When the Amphibian and Reptile Center opened in 1942 it was deemed the finest in the nation and this renovation restores it to its original glory with much-needed upgrades. The Board of Directors of the Buffalo Zoo applauds the hard work and dedication of all involved in turning ideas into reality. We know this is the start of new beginnings at the Buffalo Zoo," said Jon Dandes, Chair of the Buffalo Zoo Board of Directors.
The renovation of the Donna M. Fernandes Amphibian and Reptile Center began in Spring 2018 and was made possible by generous financial support from: the State of New York, New York State Parks, Recreation & Historic Preservation, City of Buffalo, Mark G. Russell, The Margaret L. Wendt Foundation, Montgomery Family Foundation, Robert Fox and Lisa Basil-Fox, and a number of other passionate donors.