×
Online ticket purchases are coming to the Buffalo Zoo in early 2018!
Until this feature is live, please call 716-837-3900 for additional ticket information and visit the zoo to purchase tickets at the box office.
Location & Hours
The Zoo is in a beautiful setting right in Delaware Park in the heart of North Buffalo and Parkside neighborhood
General Hours
| Date | Time |
| --- | --- |
| Hours of Operation | 10:00 am–4:00 pm Every Day |
Holiday Hours & Early Closings
Thanksgiving—November 24: Closed
Christmas Eve—December 24: 10:00 am–1:30 pm
Christmas—December 25: Closed
New Years Eve—December 31: 10:00 am–2:30 pm
Parking
Parking is available for a fee. Hourly rates: $5.00 first two hours, $2 per hour after that with a maximum of $10.
Know Before You Go!
The Buffalo Zoo has implemented enhanced health and safety measures. Please follow visitor protocols designed to keep our team, our guests, and our animals safe from exposure to COVID-19.
Advance Tickets: General Admission Guests are encouraged to reserve their tickets online to get to the fun faster! Reservations are not required. Tickets are non-refundable and are good for one year from the date of purchase. Walk-ups are accepted.
Feeling Unwell?: If you are not feeling well we ask that you do not visit.
Face Coverings: Face coverings are not required when visiting the Buffalo Zoo.
Follow the Signs: Indoor exhibits are open and pathways are back to two-way traffic. Please follow any additional guidance of all team members, signs, and place cards.
Bring Your Kindness: Your patience and kindness will go a long way in making sure your trip to the Buffalo Zoo is an enjoyable one.
Operations
The train and carousel are open only on weekends. Zoomers and Hidden Treasures are closed for the season. Wild Burger and Slice Restaurant are open daily.
Cases of the highly-contagious pathogenic avian influenza have been found in our area. The Buffalo Zoo is taking every precaution to keep our beloved animals safe and healthy. At this time the Vultures are off exhibit. We apologize for any inconvenience this may cause.
Accessibility
KultureCity
The Buffalo Zoo is a proud partner of KultureCity—the nation's leading nonprofit on sensory accessibility and acceptance for those with invisible disabilities. Collectively, we have put together a social story to help families prepare for a visit to the Buffalo Zoo. Guests can request a sensory bag at admissions during their visit to the Zoo. Bags are free and require a license in exchange. Bags must be returned to admissions at the end of each visit. Bags include: noise-reducing headphones, sunglasses, fidgets, visual cue cards, and a KultureCity VIP lanyard.
Schedule
Check out our Daily Schedule for today 09/26/2022

Lodging
The Buffalo Zoo is located in a historic park setting in the city of Buffalo
The Zoo is an excellent way to complement your planned visit to the Buffalo Region. If planning a visit from out of town, but cannot make ticket purchase decision today, please note that the Zoo has partnerships with the following hotels:
Zoofari Shuttle
There is currently no schedule for the Zoofari Shuttle.
Concessions
Make sure to check out Wild Burger Restaurant at the Buffalo Zoo
Mobile Ordering
You can now mobile order at Wild Burger! Visit wildburgerbuffalozoo.com or text SERVICE2GO to 33733 to place your order.
Wild Burger Menu
* All entrees served with fries.
| | | |
| --- | --- | --- |
| Food Item | Description | Price |
| Plain Jane | Classic angus hamburger | $11.79 |
| All American Burger | Angus burger topped with American cheese sauce | $12.99 |
| Bacon All American Burger | Angus burger and bacon topped with American cheese sauce | $14.99 |
| Double All American Burger | Two angus burgers topped with American cheese sauce | $14.99 |
| Eh! Burger | Angus burger patty topped with cheese curds, fries, and gravy | $14.99 |
| Cowboy Burger | Angus burger topped with bacon, fried onions, BBQ sauce, and American cheese sauce | $14.99 |
| Black Bean Burger | Black bean burger topped with chipotle ranch and fried onions | $14.99 |
| Mushroom Swiss Burger | Black bean burger with mushrooms and Swiss cheese | $14.99 |
| Triple Tender Basket | Three signature breaded chicken tenders | $14.99 |
| Buffalo Chicken Sandwich | Fried chicken breast served with spicy Buffalo mayo | $14.99 |
| Hot Dog | Sahlen's hot dog | $9.49 |
| Bacon Cheese Dog | Sahlen's hot dog with American cheese sauce and bacon | $10.79 |
| Classic Caesar Salad | Romaine lettuce, croutons, parmesan, and Caesar dressing | $9.49 |
| Fried Chicken Caesar Salad | Romaine lettuce, croutons, parmesan, and Caesar dressing topped with crispy chicken | $10.79 |
Kids Meals
| | | | |
| --- | --- | --- | --- |
| Item | Description | Price | |
| Hot Dawg | Sahlen's hot dog with apple sauce, animal crackers, and a juice drink | $9.99 | |
| PB&J | Crustless peanut butter and jelly sandwich with apple sauce, animal crackers, and a juice drink | $9.99 | |
Sides
| | | | |
| --- | --- | --- | --- |
| Item | Description | Price | |
| Fries | | $5.29 | |
| Cheese Sauce | | $2.29 | |
| Poutine | Skin on fries, cheese curds, gravy, & green onions | $8.49 | |
Slice Menu
| | | | |
| --- | --- | --- | --- |
| Item | Description | Price | |
| Personal Cheese Pizza | | $9.49 | |
| Personal Pepperoni Pizza | Cup & char pepperoni | $10.79 | |
| Personal Meat Lovers | Bacon, sausage, pepperoni | $11.99 | |
| Pizza Logs | Comes with marinara dipping sauce | $8.49 | |
| Chef Salad | Romaine lettuce, pepperoni, black olives, pepperoncini, tomato, and cucumber drizzled with your choice of Italian or balsamic vinaigrette | $7.99 | |
| Frozen Custard - Cone | | $4.99 | |
| Frozen Custard - Cup | | $3.99 | |
| Custard Toppings | | $1.49 | |
Beverages
| | | | |
| --- | --- | --- | --- |
| Drink | Description | Price | |
| Souvenir Fountain Drink | | $7.49 | |
| Souvenir Fountain Drink Refill | | $0.99 | |
| Souvenir ICEE | | $7.49 | |
| Souvenir ICEE Refill | | $3.29 | |
| Bottled Water | | $4.29 | |
| Domestic Beer | | $8.49 | |
| Craft Beer | | $9.49 | |
| White Claw | | $9.49 | |
Zootique
From stuffed animals to souvenirs!
Come and visit the Buffalo Zoo's gift shop, The Zootique, and see what new and wild things you'll find! Our primary gift shop carries a variety of unique items to commemorate your Zoo visit. Practical essentials like sunscreen and umbrellas are also well-stocked. This beautiful 3,000 square foot shop renovated from a historic children's barn is located next to the main entrance.
Can't make it to the Zoo? No problem! Shop the Zootique online. Get all your favorite Buffalo Zoo souvenirs without having to step foot in-store.
Buffalo Zoo members receive discounts when making purchases at the Zootique, other retail outlets throughout the Zoo, and the online retail shop.
For retail-related questions, please contact bfzorders@thessagroup.com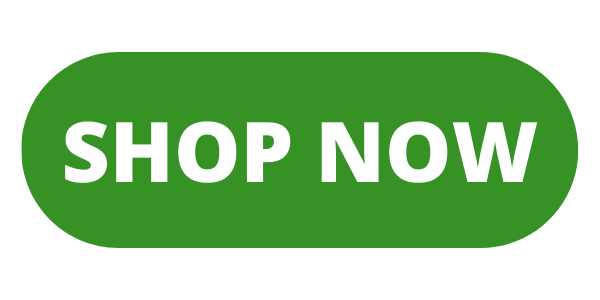 Are you having a birthday party at The Buffalo Zoo? Are you a teacher or visiting the Zoo with your class on a field trip? Please contact our store Manager, Nicole, at nicolewurstner@kmssa.com to see what items we might have to offer for your zoo birthday party bags or class souvenirs.
Also, check out our group souvenir program.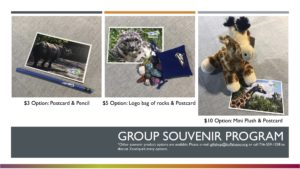 Gift Shop Hours: Open Daily 10 AM to 5 PM
Phone Number: (716) 837-3900 x 110
Rentals:
Our Rental Shed is open daily from Memorial Day Weekend through Labor Day. We rent out single strollers, double strollers, motorized scooters, and wheelchairs. Rentals are available through the Zootique when the Rental Shed is closed.
Pricing:
Single Stroller – $8
Double Stroller – $10
Motorized Scooter – $25
Wheelchair – Free of charge
All rentals require a form of photo identification or a deposit in addition to the rental cost. We can only take reservations for wheelchairs. Please call the Zootique Shop and speak to an associate in order to reserve your wheelchair. All other rentals are on a first come first serve basis.
***Motorized scooters are not available to rent from November through March. They are not available to rent on any date where rain is in the forecast.***
Hours
Open Today 10:00 am–4:00 pm Every Day
Children's Zoo
Get a hands on experience at the Delta Sonic Heritage Farm
For a hands-on animal experience, come explore our Delta Sonic Heritage Farm. The latest Zoo offering enhances everyone's zoo experience by giving them an opportunity to actually touch the animals inside the exhibit. The Delta Sonic Heritage Farm is the first project to be built as part of Phase II of the Buffalo Zoo's master plan. The family-friendly exhibit recreates a historic farm from the 1850s and replaces the former Children's Zoo. This Erie Canal-era homestead features heritage breeds of domestic animals and includes an adjacent wetlands and a historic replica of an Erie Canal lock.
Zoo Rules
Believe it or not there are some rules at the Zoo
Do have a great time at the Buffalo Zoo! If you have any questions or need help, please speak to any Zoo associate.

Do understand that animals need rest and privacy just like humans. Zoo animals have access to off-exhibit areas during the day and may not always be available for public viewing.

Do keep the Zoo clean by placing all litter in the proper trash and recycling receptacles.

Do drop off your map at the main entrance so we can recycle or reuse it.

Do wear shirt and shoes when in the Zoo.

DON'T FEED THE ANIMALS. Each of our animals receives nutritionally balanced diets designed for their specific needs.

Don't cross fences or railings. Zoo animals are wild animals, not pets. Their exhibits and enclosures are designed to protect you and the animals from harm.

Don't bring radios, skateboards, skates, bicycles, balloons, glass, grills, rollerblades, alcohol, squirt guns, frisbees, balls, or pets into the Zoo.

AND PLEASE NOTE… special circumstances including construction, births, feeding and veterinary procedures may require that specific animals be removed from public viewing to ensure their best possible care. There are no refunds due to animal availability or weather.