Ape-ril Celebration
April 23, 2017 @ 11:00 am

-

3:00 pm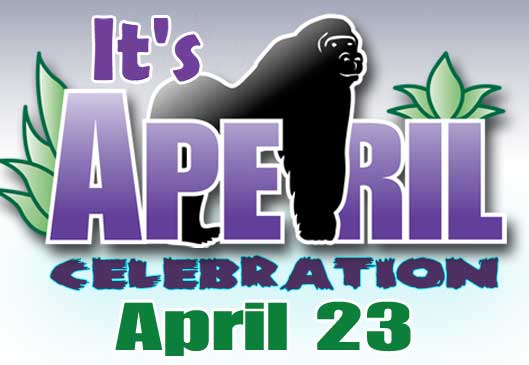 The month of April is dedicated to our gorillas and all of our primates here at the Buffalo Zoo! On April 8 we will celebrate our gorilla troop with our annual gorilla conservation fundraiser. On April 23 come learn about our other amazing primates including our snow monkeys, lemurs, squirrel monkeys and more!
Day's Schedule:
10:30:              HOWLER/ SQUIRREL MONKEY ENRICHMENT (INSIDE RAINFOREST)
11:00:              JAPANESE MACAQUE KEEPER TALK
12:00:              FEEDING (VANISHING SOUTH ANIMALS)
12:30:              LEMUR TRAINING AND KEEPER TALK
1:30:                TAMARIN KEEPER TALK (ECO STATION)
2:30:                JAPANESE MACAQUE TRAINING DEMO
3:00:                SQUIRREL MONKEY KEEPER TALK (INSIDE RAINFOREST)
An event at the Zoo is unlike any other!