National Zoo Keeper Week 2023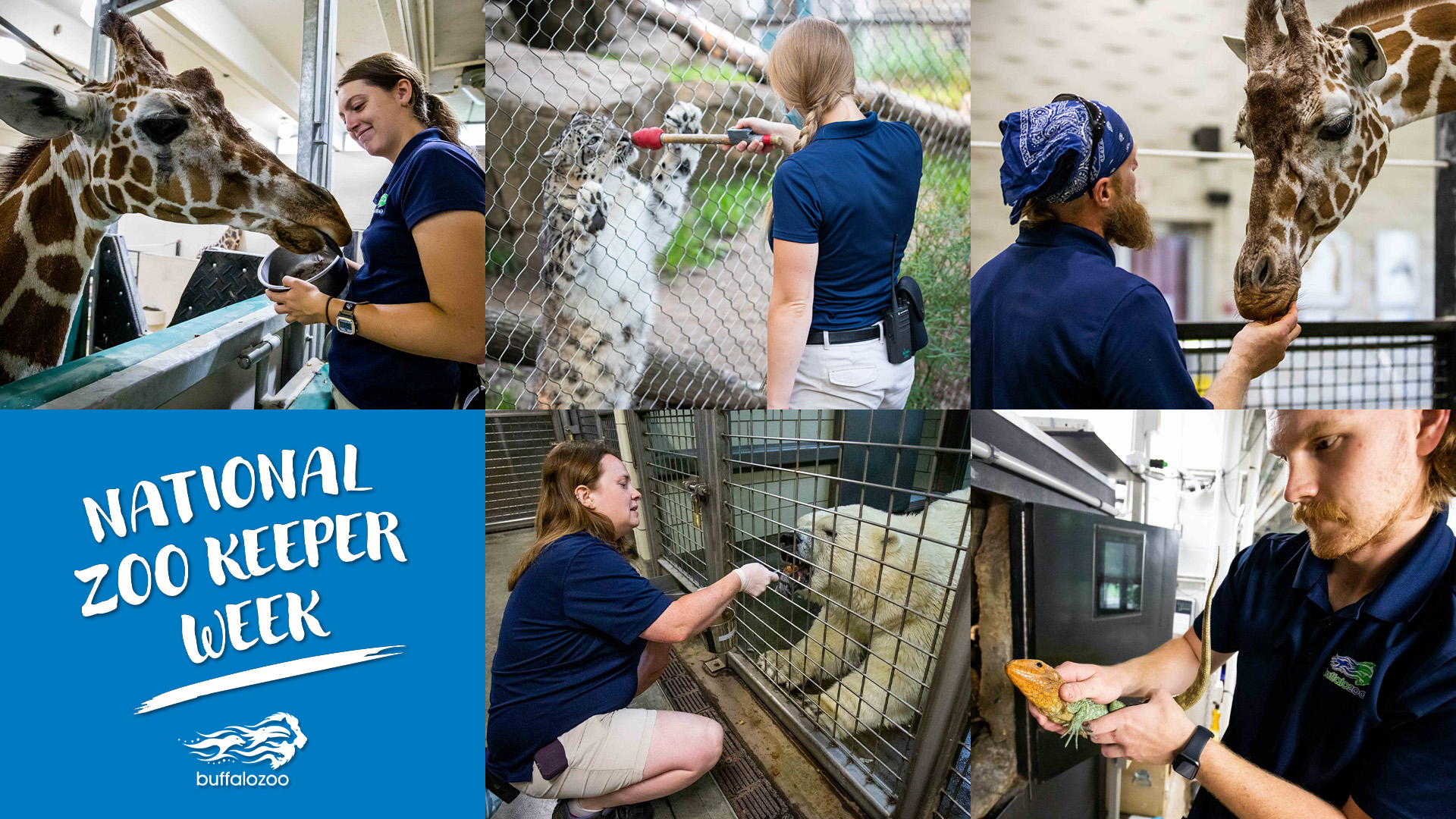 Celebrate our Zoo Keepers with us during National Zoo Keeper week, July 17–23! Zoo Keepers are responsible for the exceptional care of all the animals you see at the Buffalo Zoo. They feed them, monitor their health and well-being, pick-up after them, and most importantly, shower them with love! Now it's time to show them how much they're appreciated.
This year, we encourage you to write a letter to our Zoo Keepers expressing your gratitude for all they do! Boxes will be placed in different locations around grounds (Amphibian & Reptile Center, M&T Bank Rainforest Falls, Gorilla Lobby, and EcoStation) during National Zoo Keeper Week to submit a Letter to a Keeper. Fill out a quick thank you note during your visit or mail in one if you can't make it!
Letters can be mailed to the address below:
Buffalo Zoo
Attn: National Zoo Keeper Week
300 Parkside Avenue
Buffalo, NY 14214
An event at the Zoo is unlike any other!