Polar Bear Days 2023
February 20

-

February 24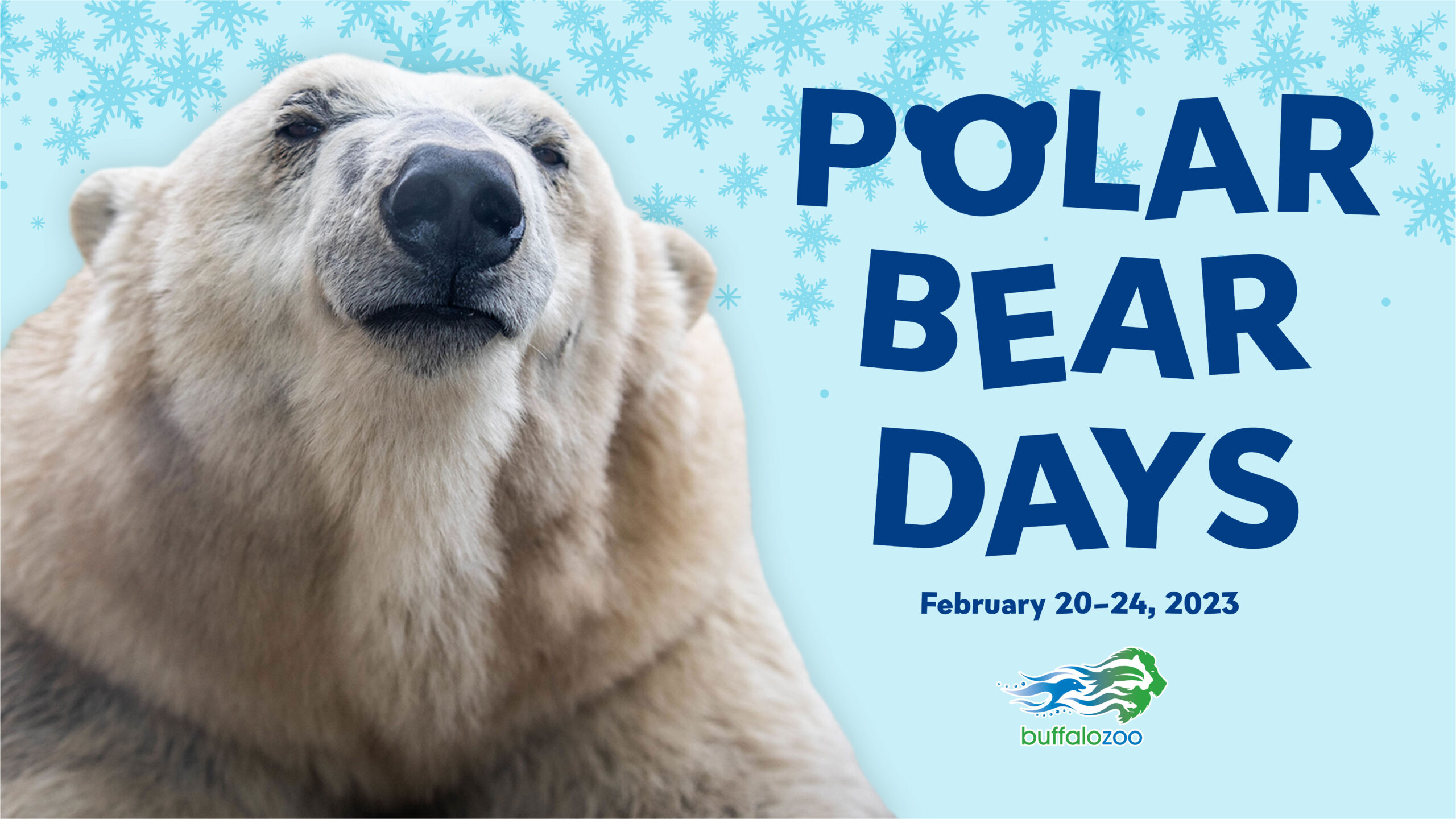 Join us for Polar Bear Days at the Buffalo Zoo this winter recess starting Monday, February 20 through Friday, February 24! The Zoo will be open every day as we celebrate these amazing animals and raise awareness for their shrinking habitat. Guests who visit between February 20–24, 2023 will receive $5 off their admission ticket! That's not all, keeper talks, enrichment sessions, and animal demos and biofacts will be available at our Arctic Edge exhibit between 11:00 am–2:00 pm each day of Polar Bear Days! Come visit Luna and Sakari and learn all about your two favorite carnivores! 
Purchase your admission tickets for Polar Bears Days online to beat the lines. Walk-up tickets are also available.

–
EVENT SCHEDULE:

Enrichment helps keep polar bears physically and mentally fit by encouraging activities like foraging, exploring, and problem solving.

Learn all about Luna and Sakari as you listen to the keepers who care for them every day!

Visit docents inside Arctic Conservation Interpretive Center to learn even more about polar bears, their habitat, and how we care for them. Plus, you'll get a chance to meet some of our smaller animal friends that you might even get to touch!
C

ONSERVATION CORNER:
The Buffalo Zoo works alongside many conservation organizations including Polar Bears International. To learn more about Polar Bears, their shrinking habitat, and the great work being done to help this species, visit polarbearsinternational.org. How can you help? Every car that parks in the Buffalo Zoo parking lot contributes $0.25 to the Zoo's Cars for Conservation program with a percentage of those funds being donated to Polar Bear International at the end of each year.  
An event at the Zoo is unlike any other!