Teacher Professional Development
Program Description
Learn to use the Zoo as an educational resource through customized training designed to meet your specific needs and learning standards. Topics may include animal adaptations, animal habitats, conservation, behavior and more!
Program Details
Fee: Material fees per person are $25.00
Group Size: The minimum number of participants per session is 10, maximum is 25.
TPD must be approved through your district, BOCES, or teacher center for credit.
---
Teaching Pollution Prevention Through Art & Science
Program Description
Are you looking for an innovative and engaging way to teach your students about the impact of plastic
pollution? We partnered with Erie County Department of Environment and Planning, Erie 1 BOCES, and
Buffalo Museum of Science to develop a set of flexible lesson plans which provides teachers with background information, activities, and additional resources to tackle this problem in their classroom.
Each lesson has been carefully written to follow the latest NYS learning standards (including Art!) and
encourages teachers, students, and their families to take action for good (to improve our natural environment!)!
To date, over 100 teachers and 6,000 students have directly participated in creating art work from single-use plastics that incorporates math, science and language arts as part of the learning process. So, whether you wish to bring this hands-on program to bring awareness of our over dependence of single-use plastics to your classroom, to your school, or to your entire school district, we have gathered the resources to assist you in developing a proven learning program.
In partnership with: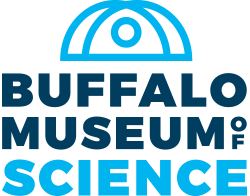 Program Details
Lesson plans for this program are available for FREE! To obtain these materials, call our Education
Department at 716-995-6174 or email us through our contact form HERE.

Funding provided by the NYS Pollution Prevention Institute through a grant from the Environmental Protection Fund as administered by the New York State Department of Environmental Conservation.
Any opinions, findings, and/or interpretation of data contained herein are the responsibility of the author(s) and do not necessarily represent the opinions, interpretations or policy of Rochester Institute of Technology and its NYS Pollution Prevention Institute or the State.